Asbestos Site Remediation
Site Remediation Services
Delivering analytical asbestos air testing services to the contaminated land and land remediation sector has become a significant part of the services we offer alongside asbestos surveys, air testing and sample analysis. Over the past 10 years, we have assisted numerous clients in the development of their land and ensured a safe working environment for ground-workers and neighbouring personnel.
We can conduct personal monitoring to site workers to ensure control measures are effective and that the RPE/PPE worn is suitable for the task, as well as background site perimeter monitoring to ensure control measures are adequate for bordering residents and properties.
During site works a watching brief is highly recommended. This will include visual assessments and sample identification of Asbestos Containing Materials (ACMs) during ground and excavation works. In addition, we can help develop and review both Clients and Contractors Remediation Strategies, Risk Assessments and Method Statements, as well as producing a Validation Report at the end of the project.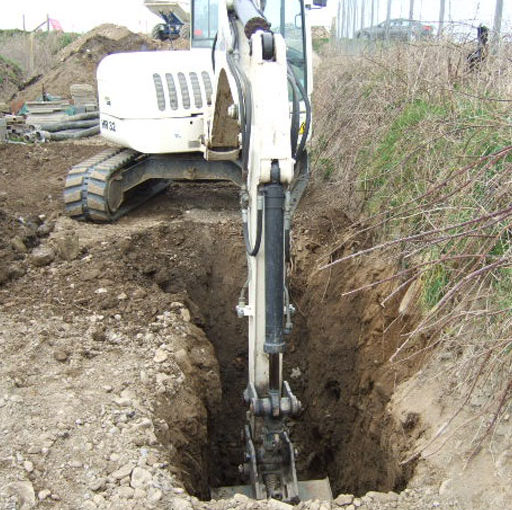 Site Remediation
It is not uncommon to find land which has either been contaminated with Asbestos Containing Materials (ACMs) from buildings which used to exist on the site or where 'made ground' has meant the introduction of contaminated soils and hardcore into what would previously have been non-contaminated ground.
"The HSE strongly recommends the use of accredited or certificated surveyors for asbestos surveys. The duty holder should not appoint or instruct an independent surveyor to carry out a survey unless the surveyor is competent."
HSG264 Asbestos: The Survey Guide