"Our team of consultants provide commercial and residential asbestos surveys in and around London, the South East, Wales and the South West, as well as nationwide".
Under current legislation, there is a duty to manage asbestos in non-domestic premises and the communal areas of domestic dwellings. In order to manage asbestos, an asbestos survey will often be required.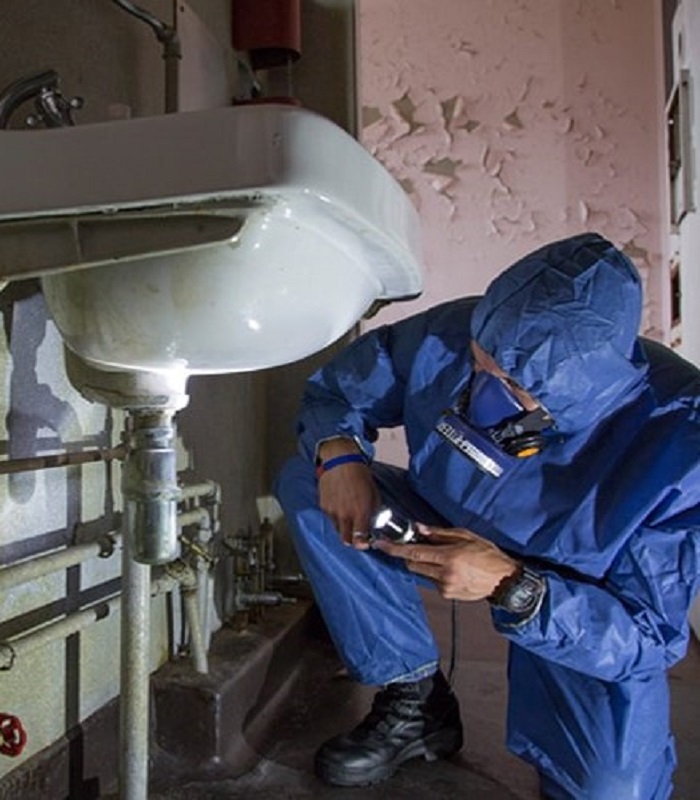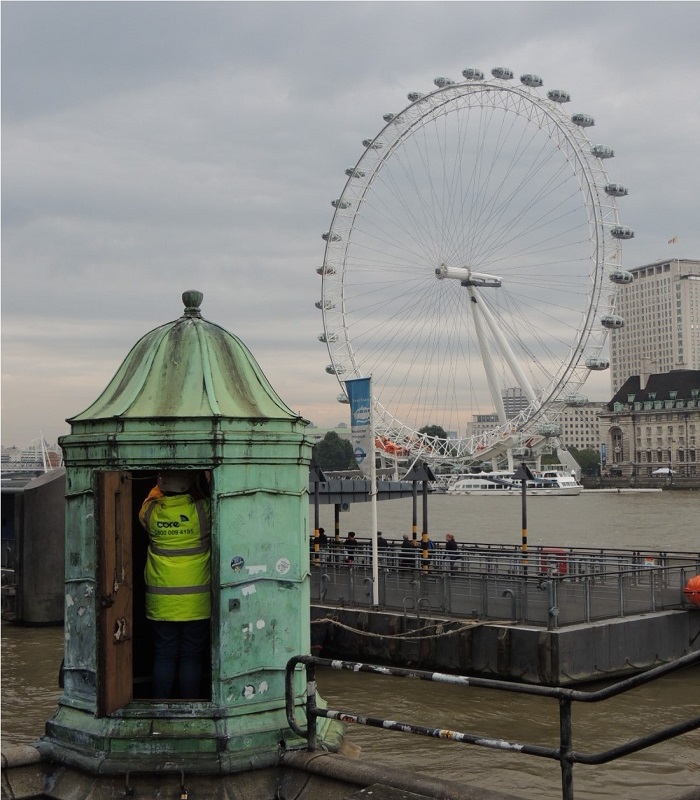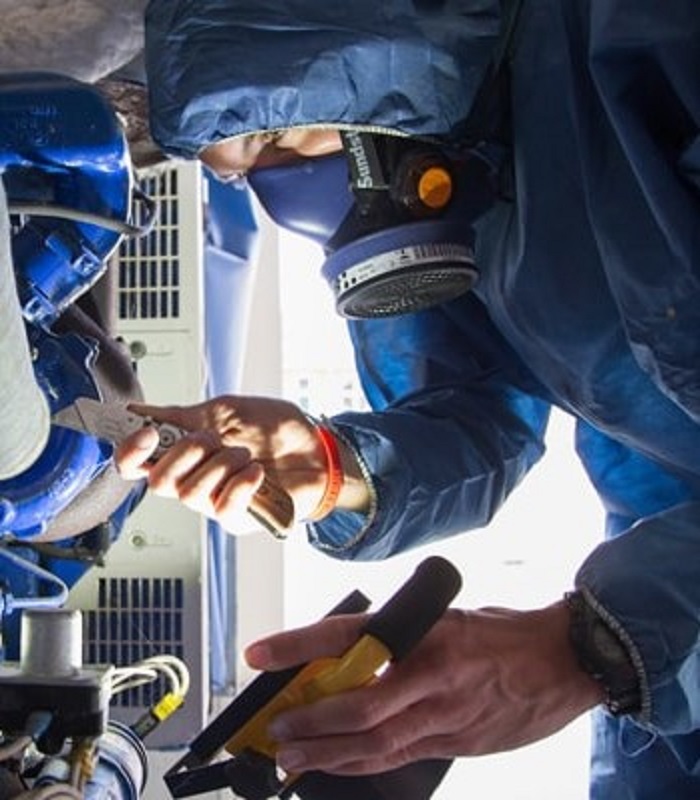 A UKAS Accredited Asbestos Company
Core is UKAS accredited to ISO/IEC17020 for undertaking all types of asbestos surveys and ISO/IEC17025 for the analysis of samples and asbestos testing (excluding water absorption & soil analysis). We specialise in the three recognised types of asbestos surveys, as set out in HSG264 Asbestos: The Survey Guide, within a wide variety of building types including commercial and domestic. The type of survey you require will differ, depending on the reason for the survey and will vary during the lifespan of your premises, meaning several may be needed over time. If you are purely looking to comply with legislation then you will require an Asbestos Management Survey but a more intrusive survey will be required if you are undertaking refurbishment or demolition, often referred to as an asbestos refurbishment or demolition survey.
All of our asbestos consultants and surveyors hold the P402 proficiency certificate as a minimum standard with most also holding one or more of the following certifications: P401, P405, P406, S301 or CoCA. Our surveyors also hold CSCS cards, are DBS checked and are fully trained in general health & safety, working at heights, lone working and confined spaces etc.
Refurbishment & Demolition Surveys
A refurbishment and demolition asbestos survey, otherwise known as an R&D survey, is required as laid out in HSG264 Asbestos: The Survey Guide, before any renovation, refurbishment, building or demolition work is undertaken in buildings built before 2000.
Asbestos Refurbishment and Demolition Surveys are carried out to determine the location, extent and type of any asbestos materials which may be present in the area where refurbishment or demolition work is planned and before it commences.
Asbestos Management Surveys
HSG264 Asbestos: The Survey Guide sets out the management asbestos survey as follows:
An asbestos management survey is the standard type of asbestos survey. Its purpose is to locate, as far as reasonably practicable, the presence and extent of any suspect Asbestos Containing Material in the building which could be damaged or disturbed during normal occupancy, including foreseeable maintenance and installation, and to assess their condition.
Management surveys should cover routine and simple maintenance work. However, it has to be recognised that where 'more extensive' maintenance or repair work is involved, there may not be sufficient information in the management survey and a localised asbestos refurbishment survey will be needed. A refurbishment survey will be required for all work which disturbs the fabric of the building in areas where the management survey has not been intrusive.
To find out more about Core and all our asbestos surveys, please browse our website. To book your management asbestos survey, please get in touch with our team and we will contact you to discuss your project and provide a guide cost.
What is asbestos and why is it dangerous?
Asbestos is a naturally occurring material that was commonly used in the building and construction industry until as recently as the late 1990's, before it was banned in the UK in 1999 due to the risks of asbestosis, mesothelioma and lung cancer associated with exposure to asbestos fibres.
Asbestos is a  fibrous silicate mineral, and a name first used in the 1600's derived from the Ancient Greek meaning for 'unquenchable' or 'inextinguishable'. It has been mined in many parts of the world, including the town of Asbestos in Canada, so called because the town was built around the mining of asbestos (which as we recently reported, has now changed its name to shake off some of the stigma it had developed). Once mined, asbestos was processed and used in over 3,000 different products, many of which are construction related due to its inherent properties.
When disturbed or damaged the asbestos fibres can break down into smaller and smaller fibres, giving them the ability to be inhaled and cause irreversible damage to the lungs. The onset of symptoms can take anywhere between 10 and 40 years after exposure.
Many houses built before the millennium, especially those built in the 60's and 70's will contain some form of asbestos, whether it is a garage roof, floor tiles or boiler flue. An asbestos survey determines whether any ACMs are present and whether they can be left in situ (if in good condition and unlikely to be disturbed), encapsulated to prevent the release of fibres or whether removal is required.
Talk to our team today to take the next steps if you suspect there are any asbestos-containing materials present in your property and we will be happy to provide our expertise.
"The HSE strongly recommends the use of accredited or certificated surveyors for asbestos surveys. The duty holder should not appoint or instruct an independent surveyor to carry out a survey unless the surveyor is competent."
HSG264 Asbestos: The Survey Guide