UKAS Accredited Asbestos Surveys, Sample Analysis, Air Monitoring
and Training

Management, Refurbishment
and Demolition Asbestos Surveys
Asbestos Refurbishment & Demolition Surveys
The type of survey you require will vary during the lifespan of your premises and several may be needed over time. Management asbestos surveys are required during the normal occupation and use of the building to ensure continued management of the Asbestos Containing Materials (ACMs) in situ. However, a refurbishment or demolition survey will be necessary when the building (or part of it) is to be upgraded, refurbished or demolished.
HSG264 Asbestos: The Survey Guide sets out the refurbishment or demolition asbestos surveys as follows:
A refurbishment or demolition survey is needed before any refurbishment or demolition is carried out. This type of survey is used to locate and describe, as far as reasonably practicable, all asbestos containing materials in the area where refurbishment or demolition work is taking place.
To find out more about Core and all our asbestos surveys, please browse our website. To book your refurbishment or demolition survey, please complete our Survey Questionnaire and we will contact you to discuss your project and provide a guide cost.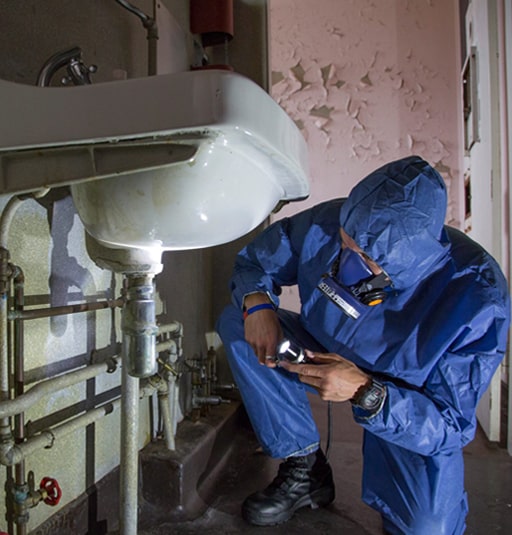 "The HSE strongly recommends the use of accredited or certificated surveyors for asbestos surveys. The duty holder should not appoint or instruct an independent surveyor to carry out a survey unless the surveyor is competent."
HSG264 Asbestos: The Survey Guide