Asbestos Management Surveys
UKAS-Accredited Asbestos Management Surveys
With offices in both Sussex and Wales, our accredited asbestos surveyors are able to carry out asbestos management surveys in Brighton, Sussex, London and Surrey as well as Cardiff, Newport, Swansea and surrounding areas in South Wales. The type of survey you require will vary during the lifespan of your premises and several may be needed over time. An asbestos management survey will be required during the normal occupation and use of the building to ensure continued management of the Asbestos Containing Materials (ACMs) in situ. A refurbishment or demolition survey will be necessary when the building (or part of it) is to be upgraded, refurbished or demolished. 
HSG264 Asbestos: The Survey Guide sets out the management asbestos survey as follows:
An asbestos management survey is the standard type of asbestos survey. Its purpose is to locate, as far as reasonably practicable, the presence and extent of any suspect ACM in the building which could be damaged or disturbed during normal occupancy, including foreseeable maintenance and installation, and to assess their condition.
Management surveys should cover routine and simple maintenance work. However, it has to be recognised that where 'more extensive' maintenance or repair work is involved, there may not be sufficient information in the management survey and a localised asbestos refurbishment survey will be needed. A refurbishment survey will be required for all work which disturbs the fabric of the building in areas where the management survey has not been intrusive.
To find out more about Core and all our asbestos surveys, please browse our website. To book your management asbestos survey, please get in touch with our team and we will contact you to discuss your project and provide a guide cost.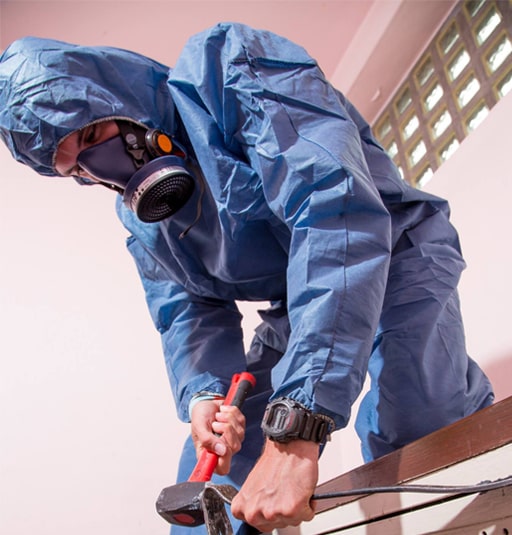 "The HSE strongly recommends the use of accredited or certificated surveyors for asbestos surveys. The duty holder should not appoint or instruct an independent surveyor to carry out a survey unless the surveyor is competent."
HSG264 Asbestos: The Survey Guide