Asbestos Testing & Sample Analysis
Our in-house UKAS accredited asbestos testing laboratory enables us to offer a cost-effective asbestos testing and bulk analysis service with a fast turnaround of samples.
Whether you require asbestos bulk sampling on a regular basis or a one-off sample analysis service, we will be happy to assist.
Following the asbestos testing and analysis, a certificate is issued which clearly shows whether or not asbestos is present and where applicable, which types of asbestos are present.
Please contact us for further information about our asbestos laboratory services.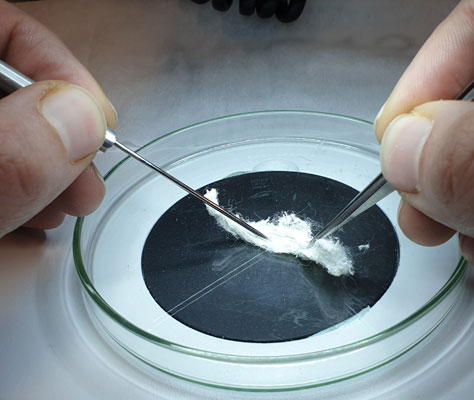 In-house Asbestos Laboratory
Our in-house UKAS Accredited asbestos laboratory ensures that we are able to offer our clients a cost-effective and efficient turnaround on all asbestos testing and sample analysis.
Asbestos Lab Testing & Sampling Service
Particularly in the case of domestic clients, an asbestos survey can be more than is required so if you are simply looking to find out if one particular product within your property contains asbestos then our asbestos lab testing and sampling service may be more appropriate.
How Are Asbestos Samples Collected?
An asbestos surveyor will visit your property and take the required sample which will then be analysed in our in-house UKAS accredited laboratory and, following analysis, you will be provided with a certificate confirming if asbestos is present.
At Core, our asbestos surveyors are P402 qualified as a minimum standard and carry out all asbestos surveys and sampling in line with HSG264 guidelines and in accordance with our UKAS Accreditation.
Our asbestos survey reports include risk assessments and recommendations, which are given to you in an easy-to-follow digital format.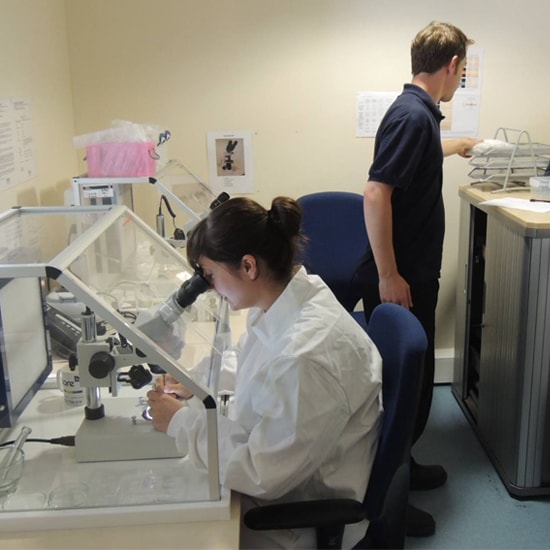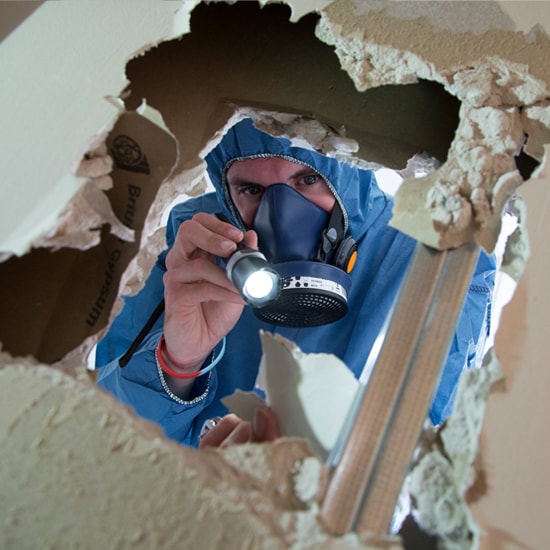 Our Asbestos Surveyors
All of our asbestos surveyors are directly employed and hold the P402 proficiency certificate as a minimum standard with most also holding one or more of the following certifications: P401, P405, P406, S301 or CoCA.
In line with our UKAS accreditation, all of our asbestos surveyors have undergone our own in-house training and follow our surveying and quality procedures.
Our surveyors also hold CSCS cards, are DBS checked and are fully trained in general health & safety, working at heights, lone working and confined spaces etc.  We hold Employers Liability Insurance, Public Liability Insurance and Professional Indemnity Insurance.
"The HSE strongly recommends the use of accredited or certificated surveyors for asbestos surveys. The duty holder should not appoint or instruct an independent surveyor to carry out a survey unless the surveyor is competent."
HSG264 Asbestos: The Survey Guide